Helpless and terrified, you lie on the floor for 90 minutes while burglars — who charged in with a gun — ransack your home and steal the few things you've been collecting to sell for cash to keep living. Someone threw your bicycle into their truck and drove off, so you're forced to walk everywhere — no matter how bitter the weather — because you can't afford the bus. You can get a half-price monthly bus pass through social supports, but you have no money for the other half.
Your mother, who you were the sole caregiver for, died tragically, and you're overwhelmed by sadness and guilt because she died alone when doctors wouldn't let you comfort her while they tried to save her. Her death sparked an exhausting multi-year estate battle with your family — and it's not over. As you struggle to cope emotionally and financially, the beloved dog you've had for ten years is your only friend and comfort — until she dies because you have no money or transportation to take her to the vet.
In the last three years, all these things and more have happened to Thomas (Tom) Lees, many in just the last few months.
A DYSFUNCTIONAL SYSTEM
Twenty per cent of people will deal with a diagnosable mental illness in their lifetime. Tom is one of those people. He tears up when he shares his story. Although its painful details are unique to him, one thing connects him to others living with mental health issues and poverty: a system that's often not as easy to access or as sympathetic as it needs to be.
When you can't afford a phone or a computer, it's difficult to find information about services. Tom says getting that information at "street level" is the one thing that would make the biggest difference for him. "What they should be doing is putting [signs] in areas like where transit is, ways to find out places to go to help you." If that information reaches "just one person that otherwise would not have known there is help for them at no charge… it would be a great change."
Tom also explains the disheartening situation that sometimes happens when you can make a call. "People are calling… and they're getting a machine" to leave a message. When you're in distress, this is not helpful. "Emergencies don't take lunches," he says. "These people are looking for help now and they're desperate."
DEFINING ACCESS AND MENTAL HEALTH SERVICES
Ione Challborn is the Executive Director of the Canadian Mental Health Association - Edmonton Region, part of the national CMHA. The organization has been operating in Edmonton since 1954. Its mission is "to build a healthy and resilient community by providing mental health services, education resources, and crisis intervention."
Challborn says, "access means getting the RIGHT service at the RIGHT time at the RIGHT place." Timeliness is important because "lack of timely access…usually results in an escalation of the original issue and the impacts may be compounded."
The term mental health services refers to two categories.
clinical interventions: a mental health therapist, psychologist, psychiatrist, or psychiatric bed in an acute care hospital
community support services: emotional support and/or crisis intervention through the Distress Line, 211, or non-profit organizations such as Edmonton John Howard Society and Boyle Street Community Services
Challborn says community and outreach services "do not replace clinical interventions but are a very important adjunct to them."
She also says, "There is no 'right door'" for accessing services; sometimes people don't know who to call, or they get different messages from different sources, so they are confused. These challenges can happen to anyone seeking mental health services, but having limited financial resources adds challenges. For example, "Most people don't have extended health benefits through an employer; the only service they can access is through the public system. Psychological services are not available to them."
Without help, new problems may develop for people who have mental health issues. Their physical health may decline. Their mental health may worsen and may interfere with employment, education, or relationships. Facing obstacles to employment and/or education, the person may struggle financially or be unable to stay or become self-supporting. When relationships deteriorate, the person may become isolated, which can worsen their mental health condition and may create a downward spiral. Challborn says, "social isolation… means less social integration, which taps into a broader definition of poverty" beyond the financial one.
When Tom couldn't afford a phone or electricity this winter, "I'd go three, four days before I even talked to someone and that got me really, really down." To cope, he listened to his battery-operated radio just to hear people's voices. "It's cold and it's dark…. I wonder[ed] if I'd forget how to talk if I stayed here long enough."
CHANGING THE GAME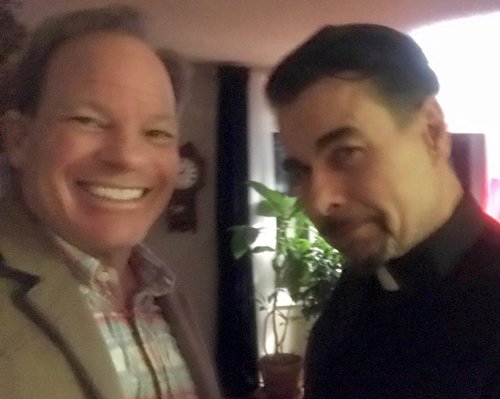 Lack of access to mental health services when needed is a major factor that can contribute to and/or reinforce poverty. To meet the goal of ending poverty in a generation, access to mental health services must improve. That access is a Game Changer for poverty reduction for several reasons.
Mental health issues correlate strongly with under-employment, low income, and poverty. David Rust, Project Lead of the Community Mental Health Action Plan, says timely access to needed mental health services gives individuals "greater likelihood of acquiring support to live healthy, productive, and satisfying lives including attaining and sustaining appropriate employment and living above the poverty line." And knowing where to go for help "is only the beginning of the process; it is most effective if they have an idea of how they are expected to connect with the services and how to effectively communicate concerns once there."
He also says appropriate access "requires an absence of stigma, misinformation, or penalty." Concerns about stigma can prevent people from looking for help, especially those in poverty. As Tom says, "I worry about walking into an office and then being labelled. …I don't want it to be on my record saying I'm mentally ill."
Rust says, "To truly increase access to mental health resources for people living in poverty we must first reduce the widespread stigma in society associated with being poor — that they are somehow 'less than,' lazy, unreliable, or that they brought their circumstances upon themselves. …[That] combined with the additional concurrent stigma of having mental health issues blends to reinforce in people's minds that they are not worthy of the services and treatment, that it will be a painful shaming experience, and so on."
THE COMMUNITY MENTAL HEALTH ACTION PLAN
Although the importance of access to mental health services is well documented, many obstacles to finding and navigating it currently exist in our city. A main objective for EndPovertyEdmonton regarding this poverty Game Changer has been priority #19: to work with the City and other stakeholders to "improve timely access to mental health and wellness services and addictions supports."
One of EndPovertyEdmonton's partners on this priority is the Community Mental Health Action Plan (CMHAP), which itself includes business, government, and community partners such as the Canadian Mental Health Association - Edmonton Region, Alberta Health Services, Alberta Children's Services, United Way of the Alberta Capital Region, Oxford Properties, and Sage Seniors Association. On October 28, 2016, the Community Mental Health Action Plan launched its work to transform the system.
THE WAY FORWARD
Rust says that the CMHAP's broad focus is on finding and implementing solutions that "could be done now, with the current resources and budget and within the existing structure of the current health system so that system improvement could begin rather than wait for a miracle infusion of the billions of dollars that would be required to overhaul the health system."
To work on those solutions, the Action Plan has three areas of focus, each with separate goals and actions.
system integration
service delivery
evidence foundation
Overarching those areas of focus are two unique and recent approaches.
'Volunteer community consultants' share their 'lived or living experience' with how the system currently functions, what gaps need filling, and where other improvements are needed with frontline workers to help professionals understand the perspectives of people who seek their assistance. In the past, Rust says those using the system were "often dismissed as being 'hard to engage' or 'unreliable'…. [But] failing to… make their engagement and participation genuinely accessible denies people their voice at tables whose decisions directly impact them." It also eliminates access to valuable information that would "help keep mental health system changes current, relevant, and respectful to its recipients."
'Non-traditional links to services' assist others who need the system to find and navigate access. These links are people with lived/living experience or others, such as teachers, coaches, nurses, or enforcement officers, who are likely to interact with youth or adults who have mental health challenges. CMHAP offers them training so that they can serve as what Rust describes as "a conduit for people in need to more readily access existing services and resources."
Tom Lees is a volunteer community consultant and a non-traditional link to services. He offers time and input to CMHAP because, "I went looking for help at one time. I was judged, made to feel belittled, alone and frankly, I felt like a loser…. It was hard to come back… and my life got even worse. This did not need to happen." He believes people who need help seek him out. "They need direction and have always thought I was understanding and… always listen[ed] to their situations before, never ever once judging them."
Rust says, "Where most would have shut their door and their heart to others when their own resources were diminishing, Tom instead chose to help link many of these people, recognizing they were fellow citizens experiencing various levels of crisis worse than even his own."
THE BOTTOM LINE
Lack of access to mental health services is more than a personal or social issue. The truth is, it's also an economic one, and not just for a person experiencing mental health problems and living in poverty. It has financial consequences for society as a whole. For example, according to the Mental Health Commission of Canada, in 2011 mental health problems and illnesses among Canadian working adults cost employers over $6 billion in lost productivity due to absenteeism, presenteeism, and staff turnover. A third of Canadian workplace disability claims are related to mental health, and 70% of disability costs are attributable to mental illness. Half a million Canadians are unable to work each week due to mental health problems. Overall, mental health challenges cost the Canadian economy over $50 billion annually — about $1,400/person — and that is detrimental to us all.
HELP MAKES A DIFFERENCE
Once mental illness is recognized, getting help makes a difference for 80% of affected people, so we need to facilitate that help. As Rust notes, "information, referral, intervention, treatment, and follow-up… potentially can change lives, and even save lives."
Tom agrees. "I believe mental illness does not just go away. The sooner a person seeks and receives help, the sooner a person can continue a healthy and happy life. Not dealing with mental health problems just makes it harder to get out and ask for help."
OTHER TRUTHS
Two other truths are important to understand about timely access to mental health services. The first is that family, friends, and caregivers of people living with mental illness are also affected emotionally and often financially. The second truth is more startling; as Ione Challborn explains, "100% of people are at risk of a mental health challenge… anyone who breathes" can experience mental illness.
You — or someone you love — may not need mental health services today, but if the need ever arises, don't you want services that are available, accessible, and effective?