Who
Our History
In March 2014 Edmonton City Council created the Mayor's Task Force to Eliminate Poverty and initiated the formation of the Aboriginal Round Table (now called the Indigenous Circle).
EndPovertyEdmonton's Strategy and Roadmap were approved by Edmonton City Council in 2016 and Council acknowledged that ending poverty was a profound act of reconciliation.
In 2017 EndPovertyEdmonton hired staff and the initiative began operating independently of the city.
You can find annual reports and guiding documents in Resources.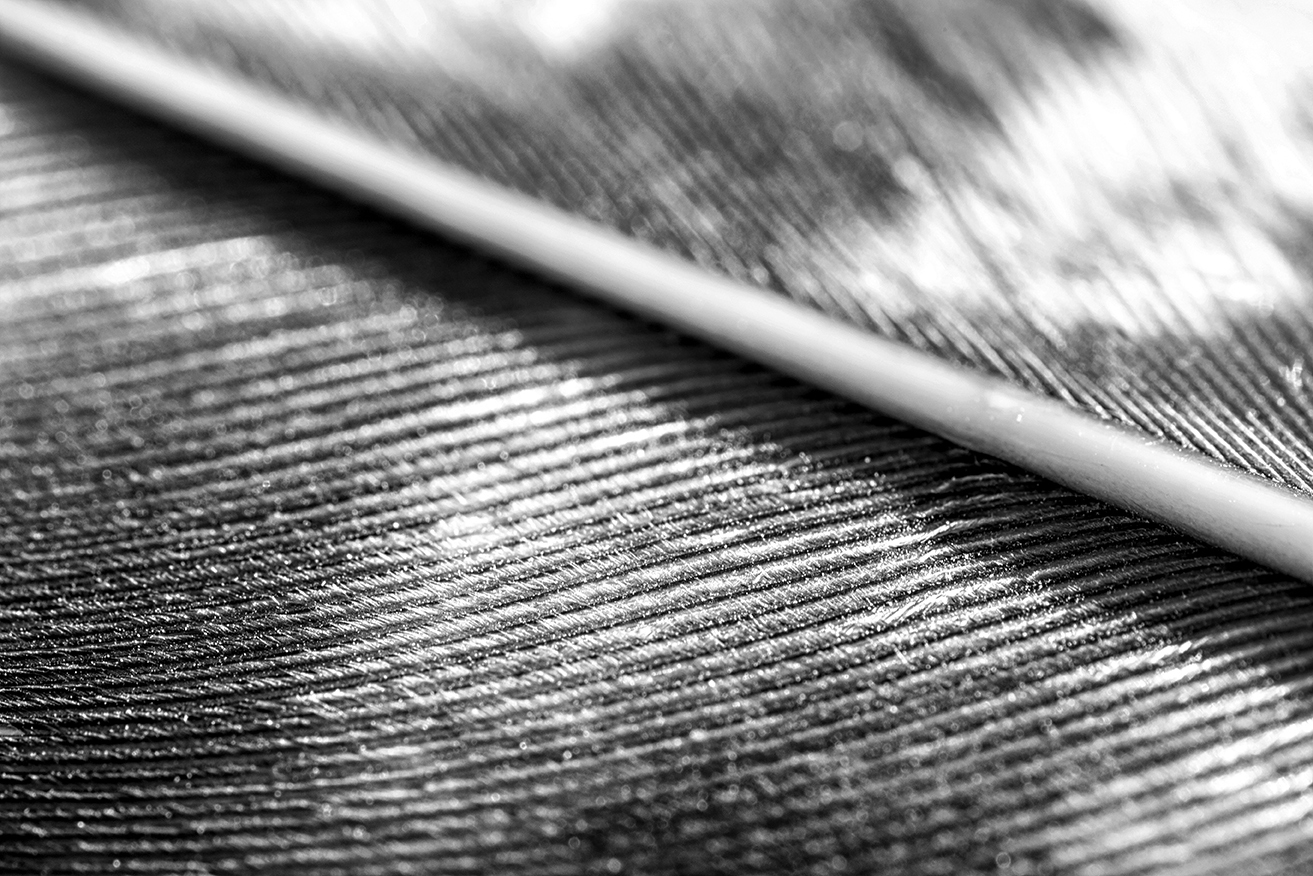 Our Mission
To convene, coordinate and broker innovative partnerships, advocate for policy changes and build the capacity of Edmontonians to take action to end poverty.
Meet the EndPovertyEdmonton Team
Staff & Stewardship Round Table
Staff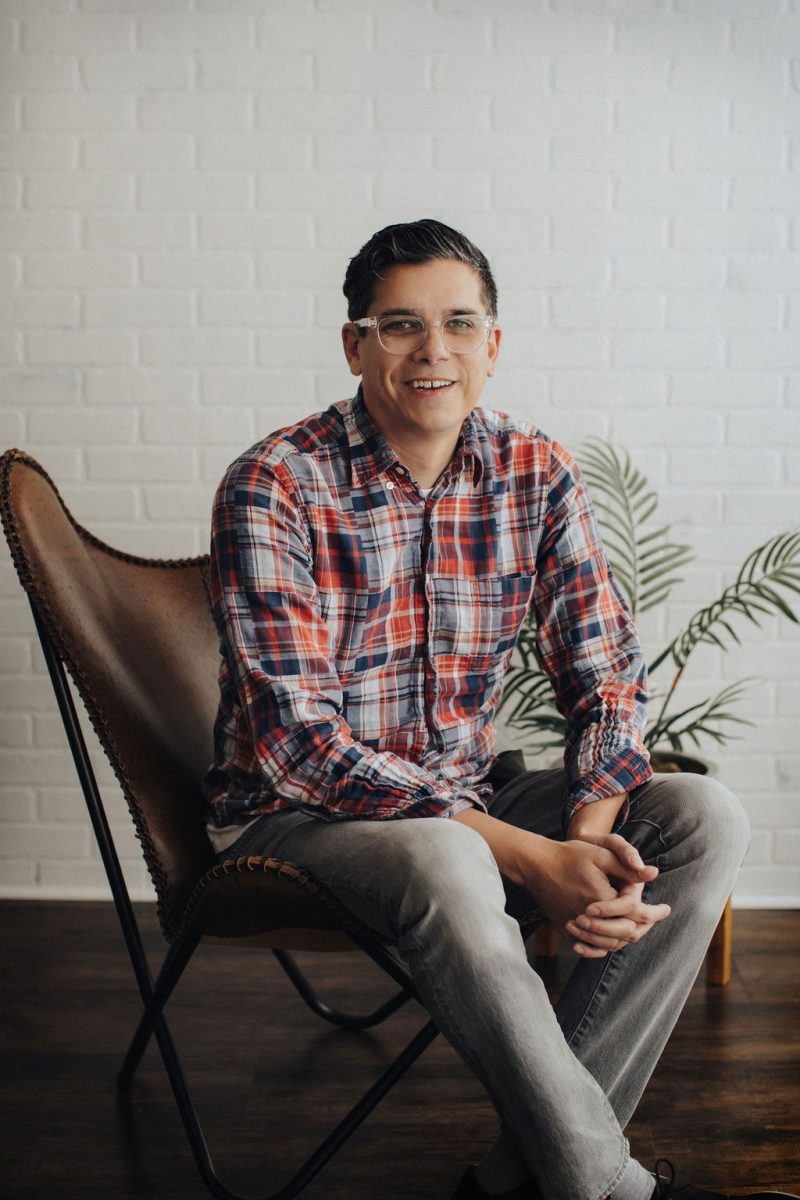 Erick Ambtman
Executive Director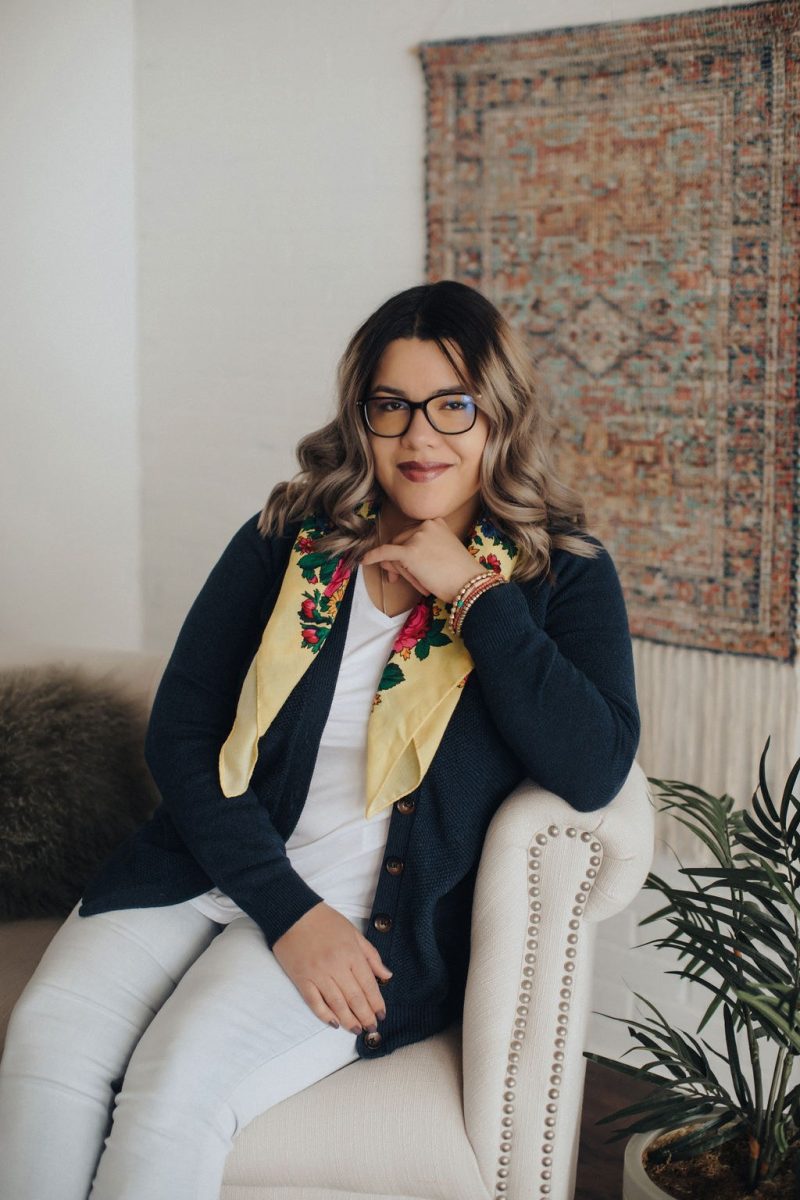 Kourtney Boucher
Director, Indigenization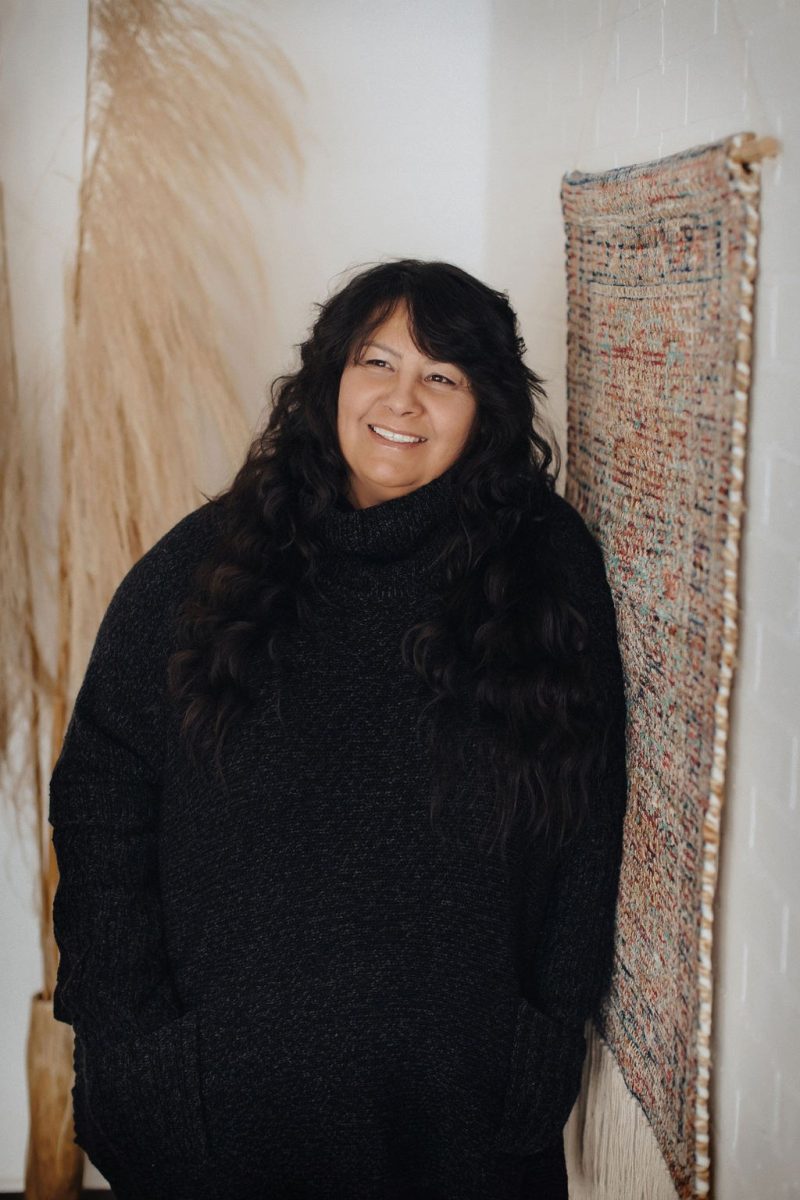 Karen Bruno
Director, Indigenization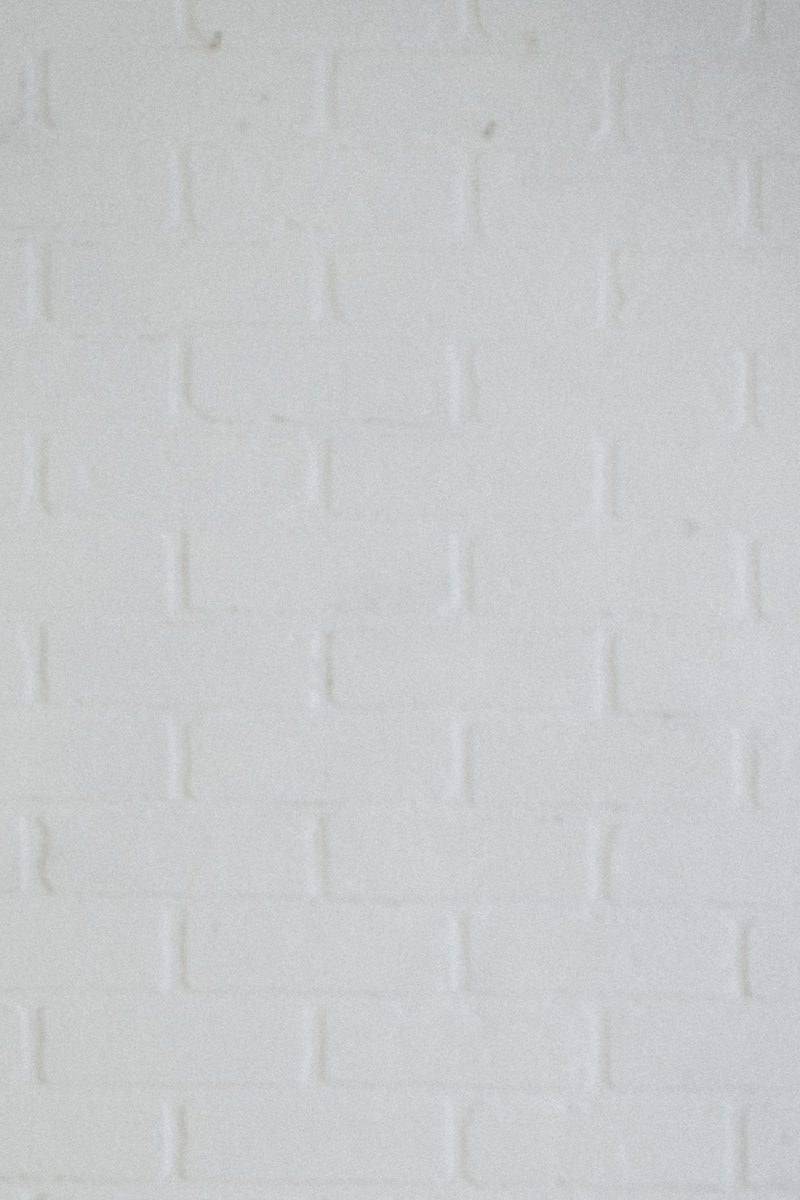 Ese Ejebe
Director, Anti-Racism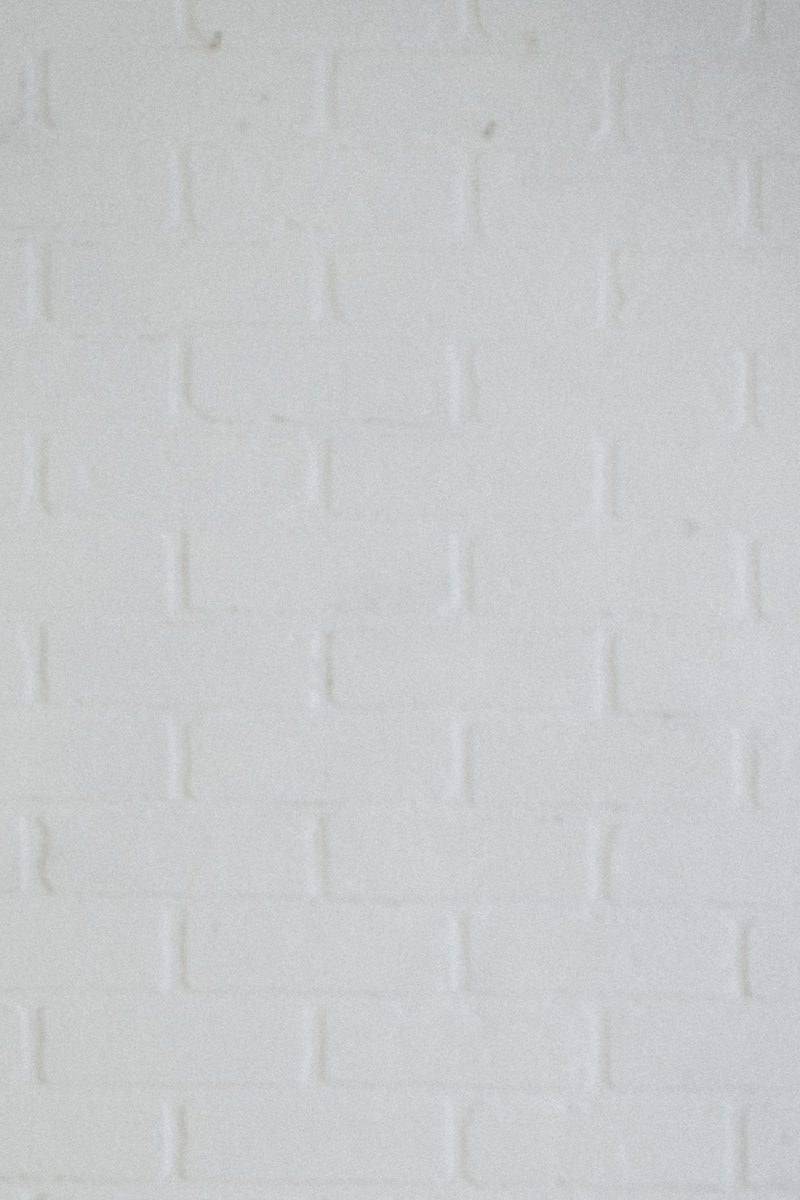 Michael Fulton
Director, Marketing and Communications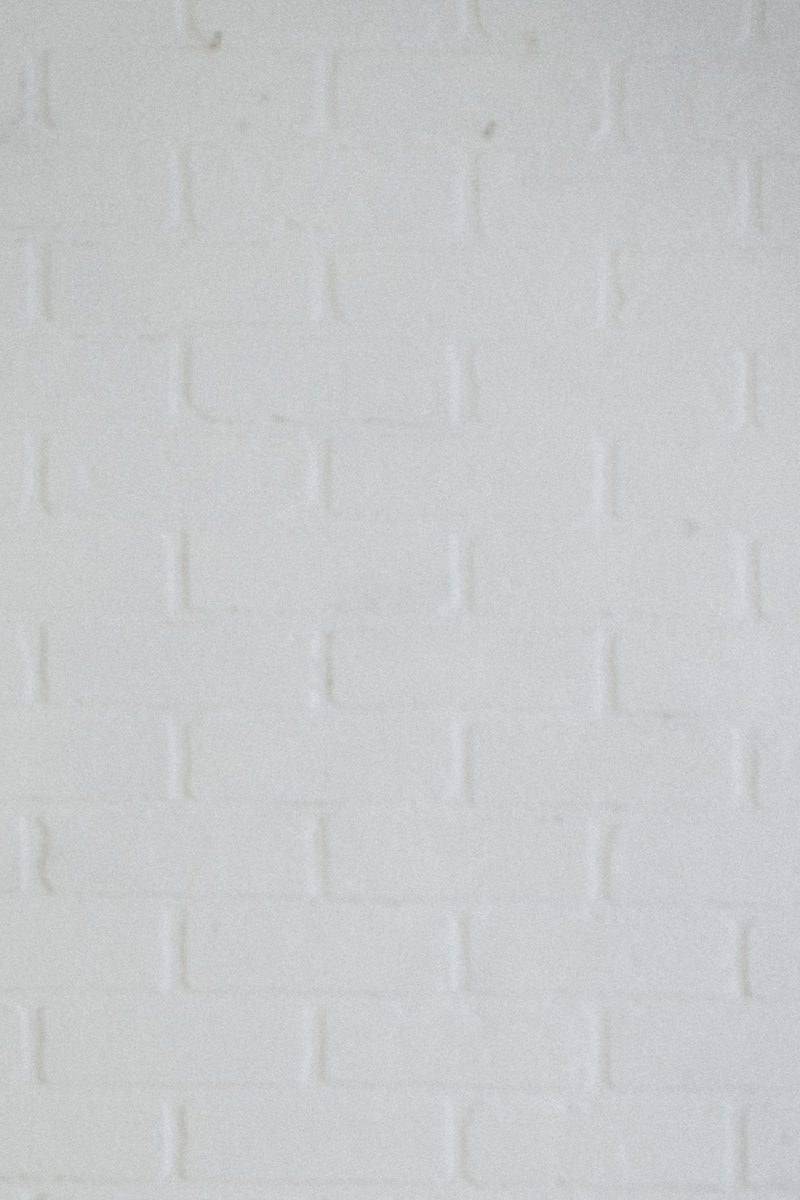 Manal Kheder
Director, Early Learning and Care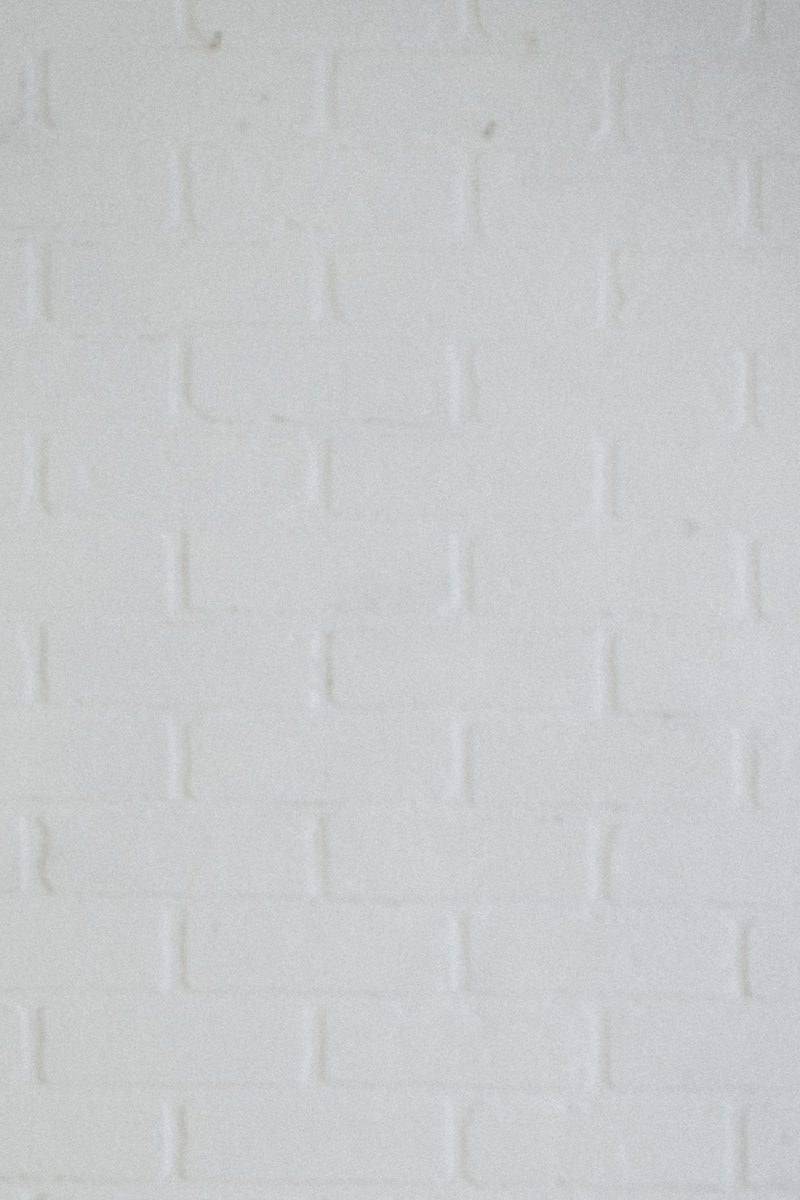 Kaylyn Nadon
Director, Community Engagement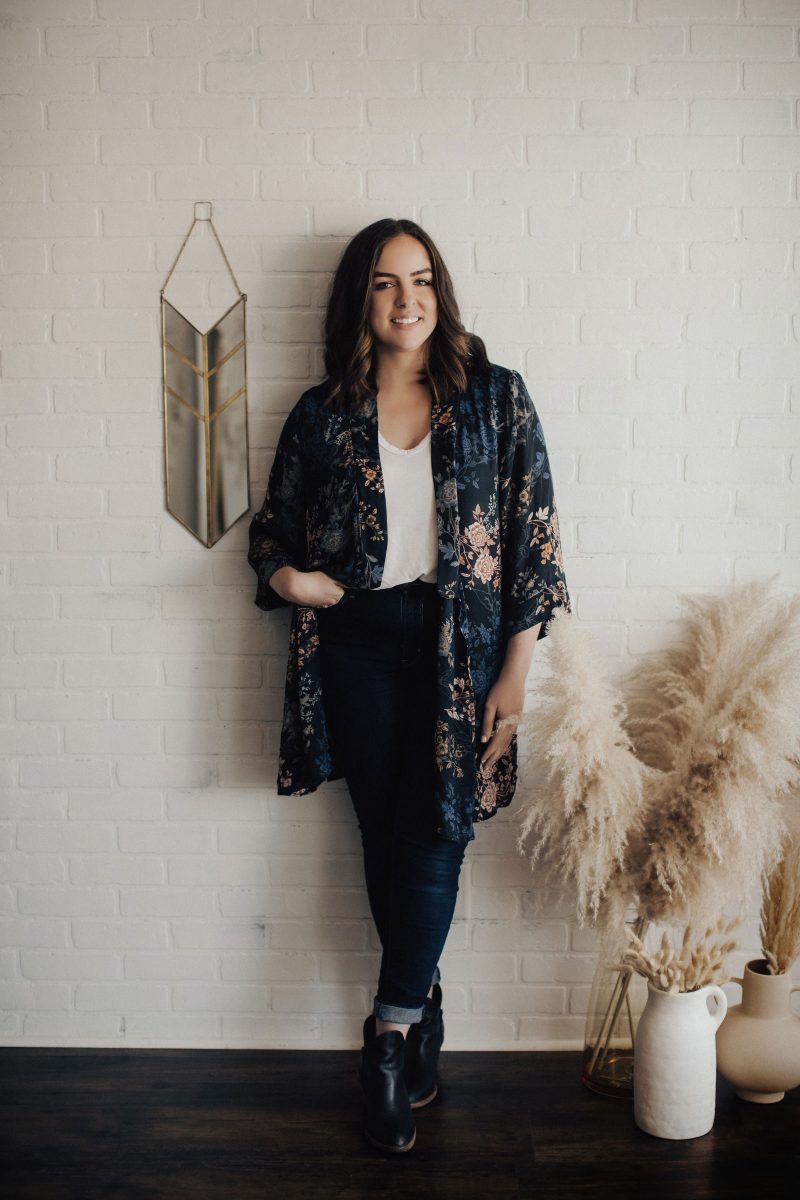 Leah Oakley
Director, Early Learning and Care (On Leave)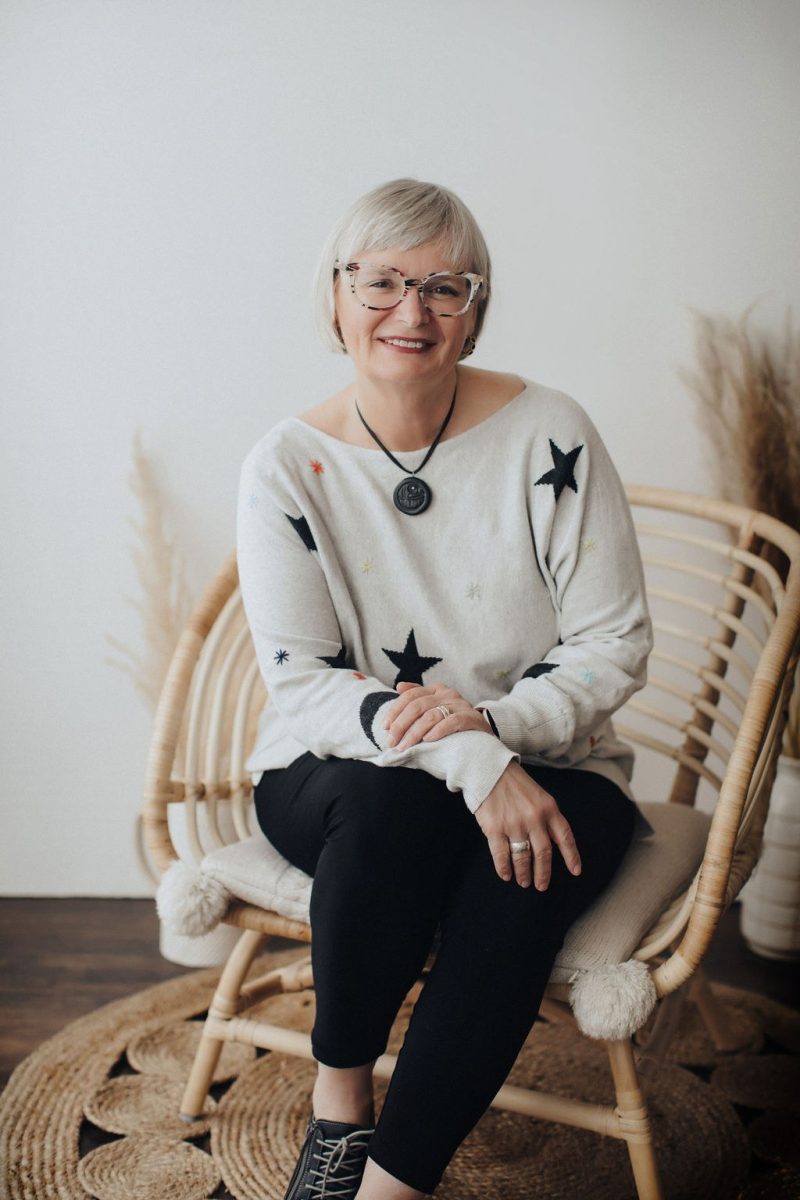 Heather Raymond
Director, Early Learning and Care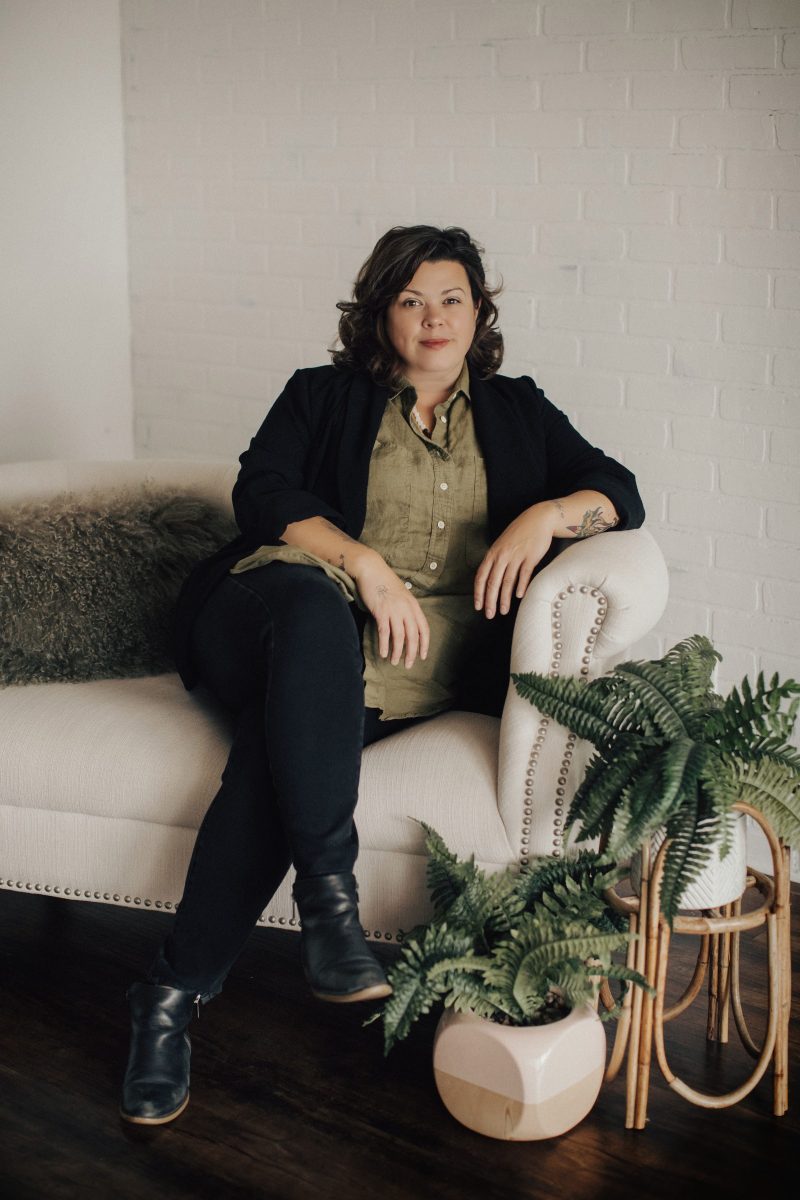 Andrea Streisel
Director, Inclusive Economy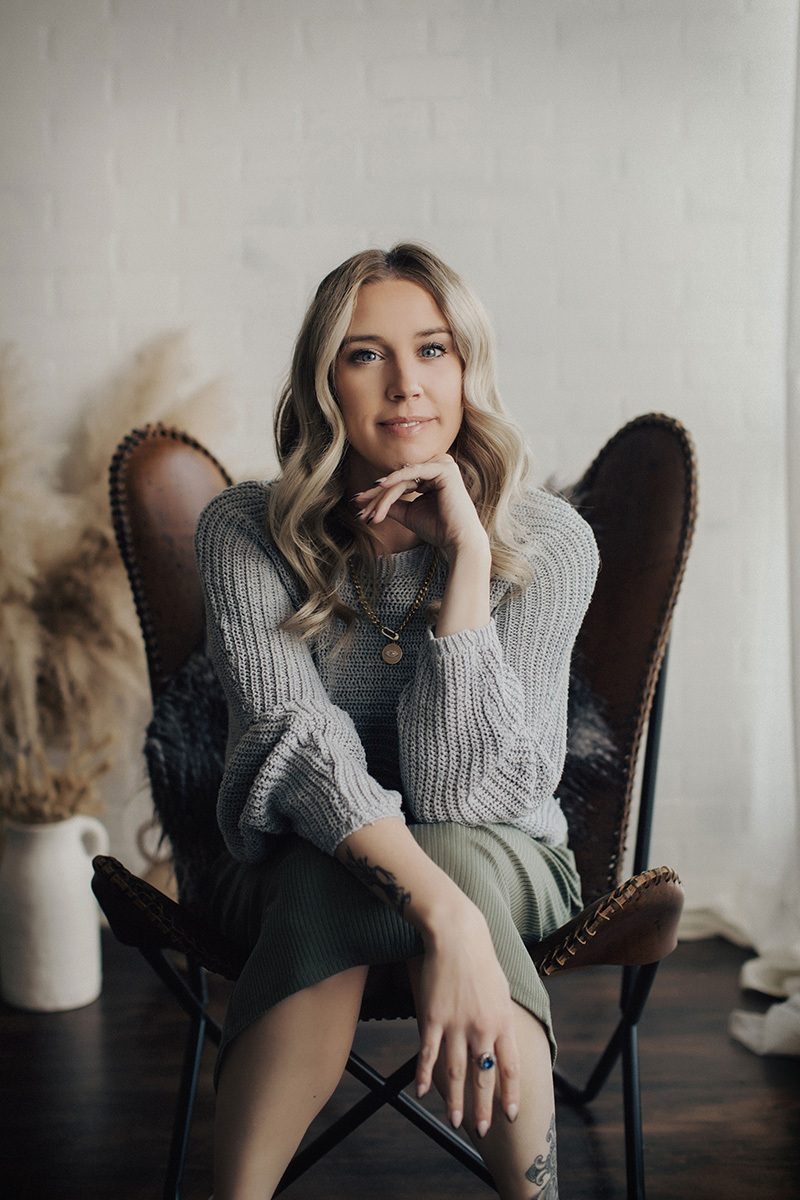 Sabrina Walters
Operations Coordinator
Stewardship Round Table
Barhet Woldemariam
Co-Chair
Erick Ambtman
Executive Director
email hidden; JavaScript is required
Erick Ambtman is a long-time Edmontonian firm in the belief that as a community we have what it takes to end poverty in a generation. He is a member of the Edmonton Police Commission, former Executive Director for the Edmonton Mennonite Centre for Newcomers, former Executive Director of Aboriginal Friendship Centres in Calgary, Rocky Mountain House, Red Deer and Fort McMurray and alumnus of Avenue Magazine's Top 40 under 40. He currently serves as chair of the Alberta Association of Immigrant Serving Agencies, vice-chair of the Edmonton Chamber of Voluntary Organizations, and is a board member of Edmonton's Vital Signs Committee. He holds degrees in Economics from the University of Manitoba and the London School of Economics.
Kourtney Boucher
Director, Indigenization
email hidden; JavaScript is required
Kourtney originates from Mikisew Cree First Nation of treaty 8 territory and currently calls amiskwacîwâskahikan her home. As co-Director of Indigenization at EndPovertyEdmonton, Kourtney focuses on the systemic challenges impacting Indigenous communities by ensuring that the policies, actions and advocacy work in ending poverty appropriately reflects the priorities and needs of Indigenous populations in Edmonton.

Given that Indigenous people are over-represented in poverty statistics, Kourtney believes that ending poverty in Edmonton is a step in addressing the legacy of colonization and advances reconciliation. With firsthand knowledge of Indigenous worldview and a deep understanding of the history and effects of colonization, Kourtney sees herself as well-positioned in contributing to the advancement of this work.

Kourtney obtained a Bachelors of Science degree from the University of Alberta and completed a certificate in Interdisciplinary Leadership Studies from the Peter Lougheed Leadership College. As someone who walks in two worlds, Kourtney humbly sees herself as a bridge between the western world and her Indigenous one. A cultural ambassador.

Outside of work, Kourtney enjoys spending time with her sons and puppy. She is on her journey of healing through ceremony and reclamation of her Indigeneity.
Karen Bruno
Director, Indigenization
email hidden; JavaScript is required
Karen Bruno is the co-Director of Indigenization at EndPovertyEdmonton. Karen is Cree from the Maskwacis Band, and has been a longtime manager for social services within the inner city. Karen is also the former co-chair of the EndPovertyEdmonton Indigenous Circle (IC), which is a fluid and open membership table inclusive of all Indigenous peoples and communities.
Michael Fulton
Director, Marketing and Communications
email hidden; JavaScript is required
Michael has been a marketing and communications professional for 20 years and has worked in a wide array of industries including academia, consumer goods, professional sports, tech, consulting, hospitality, and non-profit. He's a lifelong Edmontonian who believes everybody deserves the opportunity to participate in the community in a meaningful way.
Manal Kheder
Director, Early Learning and Care
email hidden; JavaScript is required
Manal has spent the last ten years as an Early Childhood Development (ECD) specialist, serving with international organizations including UNICEF and the Aga Khan Development Network. Manal is a global leader in ECD, and has held strategy, policy, management, and advocacy roles.
Manal believes that ECD has a very important role in ending poverty for both children and parents. She tackles ECD as an integrated challenge, bringing together the fields of health, education, parenting, job creation, and security within a responsive caregiving approach. ECD is her career, and her passion.
As a lifelong learner, Manal is completing her master's degree at Geneva University in International Education and Research and holds a variety of credentials and advanced certificates in Early Childhood Development, brain development, early education, and education in emergencies.
Outside work, Manal is a curious, exploring newcomer from Syria, and a humbled mother of a rambunctious three-year-old child. She enjoys listening to music and is active in voluntary work.
Kaylyn Nadon
Director, Community Engagement
email hidden; JavaScript is required
Kaylyn Nadon has spent a decade working with Edmonton's most vulnerable populations with a special focus on transgender and Two Spirit houseless youth, and the promotion of harm reduction for sex workers and unhoused women. She believes in advocating for communities and services that promote self determination to disrupt cycles of trauma and houselessness.
Kaylyn passionately believes in building communities of care that are human centered and protected by human centered policies to ensure ongoing support. She is a strong advocate for ethical, care focused ethnography that supports the longevity of these communities of support without the exploitative extraction of data from vulnerable communities.
Kaylyn is excited to join the End Poverty Edmonton team to further support and amplify the voices and experiences of both Edmonton's most vulnerable residents and the community workers showing up tirelessly for them. Her time in outreach teams, housing teams, mental health teams, shelter operations, and management of bridge housing sites has only strengthened her belief that housing is healthcare. Housing is harm reduction, and harm reduction should be strength-based and human centered.
Leah Oakley
Director, Early Learning and Care (On Leave)
email hidden; JavaScript is required
Leah is one of two Directors of Early Learning and Care at EndPovertyEdmonton. Early Learning and Care is a powerful tool to ending child poverty, and Leah is honoured and excited to work on this important portfolio. Leah has spent the entirety of her career working in the nonprofit sector in Edmonton, and has worked front-line with some of our city's most vulnerable residents. Working at Free Footie (now Free Play for Kids) and EMCN, she witnessed first hand the power that quality, inclusive programming can have for young children, and is bringing those lessons to work for EndPovertyEdmonton. Leah holds a Masters of Science in Sport Policy, Management, and International Development from the University of Edinburgh where she examined how sport can be used as a tool to reduce social inequity for children. In past years she's spent her winters coaching girls' hockey in the city, but now you'll find her chasing her own toddler and wondering how young is too young to teach a kid to skate.
Heather Raymond
Director, Early Learning and Care
email hidden; JavaScript is required
Heather Raymond, PhD is Director and co-lead of the EndPoveryEdmonton Early Learning and Care game-changer. Heather has worked with the game-changer table Edmonton Council for Early Learning and Care going on 5 years. She brings to the position her understanding of the importance of collaboration to create social impact and generate success within the early learning and care sector.
Heather worked for Edmonton Public Schools (for 34 years, prior to her retirement in 2016). Her final position with the district was Managing Director for Inclusive Learning. A component of her work included working tirelessly to nurture and advocate for early years programs to meet the needs of children from diverse cultural backgrounds and those with additional learning needs.
Throughout Heather's volunteer and work career she has focused on her desire to create communities that meet the needs of all children and youth ensuring they have the resources they to grow to be healthy contributing citizens.

Andrea Streisel
Director, Inclusive Economy
email hidden; JavaScript is required
Andrea joined EndPovertyEdmonton because she believes in the prospect of an Inclusive Economy that allows all people in Edmonton to contribute and share in the way that is best for them.
Her perspectives are informed by many years spent in relentless pursuit of the mythical dream job. With education and experience in business, trades, healthcare, hospitality, and newcomer employment; Andrea is a neo-generalist and self proclaimed "failure expert" that can talk to almost anyone and always finds a way to learn.
She believes that through collaboration and innovation with the community, we can challenge systems to better serve everyone and achieve revolutionary goals like ending poverty.
Sabrina Walters
Operations Coordinator
email hidden; JavaScript is required
At EndPovertyEdmonton, Sabrina fulfills her life's purpose by providing essential support, office management and resources to the team, community partners and stakeholders. It will always be a success if she can make a positive change, no matter how small or large. Her belief in fairness and equity drives her to fight and advocate for everyone.

Sabrina has spent her career exploring and expanding her knowledge and skillset in various sectors. In 2020, a desire for something new sparked the beginning of self-employment at Everly Virtual Solutions, which provides virtual operational management support to various organizations. Sabrina is the COO and contributing writer of The Herblife, a mental health and wellness media platform.

As a graduate of Grant MacEwan University, Sabrina holds a diploma in social work. Despite not pursuing employment doing this work, Sabrina remains passionate about making a positive impact in the community.
Stewardship Round Table Member Bio
Tsion Demeke Abate
For the past 20 years, Tsion Demeke Abate has dedicated her professional work in educational leadership, and the development of research evidence that promotes the health and well-being of communities who face health inequity. Tsion has worked in developing a community collaborative to mitigate the Syphilis outbreak in Alberta by examining how systems of power underpin health disparities, co-designed and implemented a national collaboration to build capacity in service providers who support newcomer ethnocultural communities, and uses innovative, evidence based instructional practices and resources to reduce stigma and promote health equity. 
She holds a Master's of Education in Education Policy Studies with specialty in Theoretical, Cultural and International Education Policy frameworks. Tsion is a member of the stewardship roundtable for EndPoverty Edmonton where she models as a change agent. She promotes innovative and culturally appropriate practices for fundamental community needs.
She has also demonstrated success in leading the stigma stream of the Alberta Sexually Transmitted and Blood-borne Infections Strategic Framework 2018-2021 with cross-department stakeholders including ethnocultural and Indigenous communities. She is also a recipient of the 2015 RISE Award for Community Leadership.
Stewardship Round Table Member Bio
Lloyd Cardinal
Lloyd Cardinal is Cree from Wolf Lake, Alberta of both Treaty and Metis ancestry and his family comes from the Eagle Clan. He was raised traditionally by his Mosum and Kokum in Wolf Lake hunting and, trapping. This is how he connected with his true identity and culture. When Lloyd moved to Edmonton he experienced a loss of culture and lost his way for 14 years to alcohol addiction and poverty. When he came into healing a drum was passed down to him by his father and the drum took him on a healing journey. Lloyd has been drumming now for seven years working in the inner city within homelessness. He has seen the drum bring healing to people. Now, Lloyd is a drum keeper, makes Pow Wow and hand drums and is a member of the Nehiyawak singers.
Stewardship Round Table Member Bio
Salima Ebrahim
Salima Ebrahim is the Interim Chief of Staff to the City Manager at the City of Edmonton. Prior to joining the City, she was the Executive Director of the Banff Forum, a national public policy organization whose mission is to reinvigorate public debate in Canada and strengthen the country through engaging leaders from diverse backgrounds. She is also a former fellow with the United Nations High Commissioner of Human Rights.
Ebrahim is an active volunteer and is a board member with Pier 21, Canada's Immigration Museum and Vice-Chair of Inspirit Foundation whose mission is to promote inclusion and pluralism through media and the arts, specifically addressing discrimination based on ethnicity, race, or religion.
Stewardship Round Table Member Bio
Trisha Estabrooks
Trisha Estabrooks is the Board Chair for Edmonton Public Schools, representing Ward D. She believes in the power of public education to create positive social change and is looking forward to collaborating with families, students and Division staff to continue improving public education in Edmonton. She holds a bachelor of arts (honours) in Canadian history and English, and a bachelor of journalism. She is an award-winning journalist and worked at CBC in stations across the country for 17 years. She also spent a year working as a trainer with Journalists for Human Rights in West Africa. Trisha is a proud mother of two children who both attend Edmonton Public schools. Trisha is a strong advocate for anti-racism initiatives and efforts to work toward reconciliation with First Nations, Métis and Inuit peoples within our school communities. She hopes to continue making progress in these areas, as well as continuing to find ways to make schools the hubs of our communities. Trisha also looks forward to working with other orders of government to find ways to support climate solutions, ensuring a bright future for our students and their families.
Stewardship Round Table Member Bio
Kirsta Franke
A born and raised Edmontonian, Kirsta Franke has a decade and a half of experience in the culinary and event industry. Her previous work with the 124 Street Business Association allowed Kirsta to bridge a gap between producers, local businesses and citizens. In 2012, Kirsta spearheaded and founded Wild Heart Collective LTD. and the 124 Grand Market, an evening farmers' market located in the heart of 124 Street. The 124 Grand Market has met resounding success and is going into it's eighth season. As former Co-chair of the Edmonton Food Council, Kirsta has become an important voice within Edmonton's developing food scene. Kirsta has also worked with local food businesses Blue Plate Diner, Lactuca Urban Farm and The Organic Box.
Alongside her team at Wild Heart, Kirsta has produced and programmed countless events outside of the market scene, most recently, Nuit Blanche Edmonton, The Winter Shake-Up Festival with the City of Edmonton and the inaugural year for All is Bright on 124 Street in 2013.
In her spare-time, she enjoys working on her large garden plot out at her family property, playing with her fur baby Ripley the dog (as seen above), holding babies that aren't hers at farmers markets and spending well deserved time with family and friends, eating, drinking and soaking up the finer things in life. You'll most-likely find her about town visiting other farmers markets, events and taking in all of the culture Edmonton has to offer.
Stewardship Round Table Member Bio
Helen Frost
Helen Frost is the Policy director in the Office of the Mayor at the City of Edmonton. She is an experienced researcher, analyst and educator at the University of Alberta. She is passionate about building community relationships, providing expertise in equity focused program and policy analysis and developing training curriculums on equity and inclusion.
Stewardship Round Table Member Bio
Martin Garber-Conrad
Martin Garber-Conrad is the Chief Executive Officer of Edmonton Community Foundation, the fourth largest community foundation in Canada, with assets of more than $500 million.
After a brief stint designing resource industry training programs, Martin has spent most of his career leading non-profit organizations. His accomplishments include several social housing projects, restoring/repurposing historic buildings and starting a social enterprise—Kids in the Hall Bistro—in Edmonton's City Hall.
At the Foundation, Martin's interests include their ten-year old Social Enterprise Fund which has successfully loaned $30 million to more than 50 charities and non-profits in Edmonton and takes a leadership role in the developing social finance movement in Canada.
Martin's current passion and preoccupation is Edmonton's new Community Development Corporation, in response to the EndPovertyEdmonton strategy.
Stewardship Round Table Member Bio
Stacy Gellatly
Awarded Canada's Top 40 Under 40 for 2020, Stacey is the Branch Manager for Social Development at the City of Edmonton. In Social Development, Stacey and her team cover a broad spectrum of social support, including poverty elimination, increasing the supply of affordable housing, community development, addressing homelessness, funding and coordination of preventative social services, Indigenous relations, multicultural relations, social identity and inclusion, and non-profit development and support. Her career has occupied a niche professional skillset centered around driving change in highly complex and often politically sensitive portfolios. She has led through numerous disasters, including floods, wildfires, recessions, and the pandemic. Stacey has an unrelenting drive for results and builds competent and confident future leaders in the process. Stacey holds a BA with Honours in Political Science from the University of Victoria, a MA in Global Governance obtained jointly through the University of Waterloo and the Hertie School of Governance in Berlin, and was also awarded International Top 40 under 40 in Economic Development in 2019.
Stewardship Round Table Member Bio
Adil Hasan
Adil's volunteer experience in the community is vast. He currently serves as Vice President of Civic Engagement for the Alberta Muslim Public Affairs Council, sits on the Provincial Anti Racism Advisory Council, is a board member for REACH Edmonton and is Co-Founder/Secretary-Treasurer of the Al-Mustafa Academy and Humanitarian Society. He has written for the Canadian Muslim News and served as Communication Director for the Edmonton Council of Muslim Communities.
Stewardship Round Table Member Bio
Ben Henderson
Co-chair
Ben is best known in Edmonton as a City Councillor having served on Edmonton City Council from 2007-2021. While at the City he led the initiatives that created EndPovertyEdmonton, Winter City Strategy, the Public Engagement Strategy, and the Energy Transition Strategy. He also served for ten years as Chair of the Utility Committee which gave him a strong. He also served for ten years as Chair of the Utility Committee which gave him a strong background in utility regulation. For seven years he served as the Chair of the Green Municipal Fund, a 1.7 billion dollar endowment/revolving loan fund within the Federation of Canadian Municipalities (FCM) entrusted by the Federal Government to help municipalities improve their environmental sustainability and served for six years on the board of the FCM including a year as vice president. The first part of his career was spent in live Theatre as the Artistic Director of Nexus Theatre, Great West Theatre, Theatre Network, Running With Scissors Theatre and Dramaturg/Artistic Director for Saskatchewan Playwrights Centre. He also freelanced as a Theatre Director across Canda. since stepping down as a City Councillor he has started his own company focused on consulting in public engagement, governance (particularily as it relates to non-profitsand municipal governance) government relations and Winter Cities. He is also trained, accredited and works as an interest-based mediator and negotiator.
Stewardship Round Table Member Bio
Maria Mayan
Maria Mayan is a Professor and Associate Dean Research and an Associate Director of the Community-University Partnership in the School of Public Health. She is an engaged scholar who situates her work at the intersection of government, not-for-profit, disadvantaged, and clinician communities. She grounds her work in the policy environment and focuses on how we can work together on complex health and social issues. Her work focuses on the causes of marginalization and how to mobilize against systems of inequity, using primarily qualitative and community-engaged research in rigorous and creative ways.
As a qualitative methodologist, she has studied, written about, and conducted qualitative research since the early 1990s. She spent over ten years at the International Institute for Qualitative Methodology learning and teaching qualitative inquiry locally and internationally. She has been invited to teach qualitative inquiry by government, not-for-profits, the private sector, and the academic community worldwide. Her qualitative expertise has culminated into a book, Essentials of Qualitative Inquiry; the second edition is currently being prepared and will be published by Routledge.
One of her most valued activities is joining with colleagues and graduate students to use both conventional and unconventional qualitative and community-based methods to explore intriguing and pressing health research issues.
Her current research program is embedded in EndPovertyEdmonton and in community economic development in Drayton Valley, Alberta.
Stewardship Round Table Member Bio
Chief Dale McFee
Dale McFee is Edmonton's 23rd Chief of Police for the Edmonton Police Service. Chief McFee has an extensive background in policing , including 26 years as a police officer in Prince Albert, Saskatchewan (nine years as Chief of Police) and six years as the Deputy Minister of Corrections and Policing in the Ministry of Justice for the Saskatchewan government. From 2011 to 2014 he served as President and Past President of the Canadian Association of Chiefs of Police. He has previously held the positions of President of the Saskatchewan Association of Chiefs of Police, President of the Saskatchewan Federation of Police Officers, and Director of the Canadian Police Association. Chief McFee has received several commendations in his areas of expertise, including the appointment and subsequent promotion by the Governor General of Canada to the Officer of the Order of Merit of the Police Forces. He is a recognized Governor General Leadership alumnus, former citizen of the year within his home community, and the recipient of a provincial policing leadership award for "Leadership in Multi-Agency Community Mobilization".
In addition to his extensive policing background, Dale has considerable experience managing small- to mid-size businesses, and has lectured nationally and internationally on the topics of leadership and change management in private and public sector organizations. Chief McFee speaks with first-hand knowledge and expertise about policing, community engagement, data and analytics, social finance and impact investing. He is a former member of Entrepreneurs International and served in the capacity of moderator for groups of business leaders within Saskatchewan. He has considerable Board experience including three years as a member of the Parkland Health Board. He is the Past President and current Director of the Western Hockey League's Prince Albert Raiders
Stewardship Round Table Member Bio
Susan Morrissey
Susan Morrissey is the Executive Director for the Edmonton Social Planning Council (ESPC). Susan Morrissey joined the ESPC, a social research and analysis not-for-profit organization, as Executive Director in October 2005. In addition to the day-to-day operational oversight, she spends a significant amount of time building strong relationships and brokering partnerships with other organizations who are working to eliminate poverty in our community. This work aims to move the needle on the bigger social issues, including poverty, homelessness, and food insecurity that individuals and families face in our community.
Susan is a member of the EndPovertyEdmonton (EndPovertyEdmonton) Stewardship committee, but her involvement dates to 2013 when she was one of the founding members of the Poverty Elimination Strategy Steering committee.
Susan is also one of the original members of the Alberta Living Wage Network, comprised of community organizations and municipalities with the goal of advancing a coordinated living wage movement in Alberta. The network assists communities in their annual living wage calculation and provides certification to qualifying living wage employers.
Susan co-chairs the Edmonton Vital Signs annual report and is actively involved in developing and disseminating the report in partnership with the Edmonton Community Foundation. Susan's professional accomplishments include the 2002 YWCA Women of Distinction Award for Business Management/Professions and the Alberta Therapeutic Recreation Association Professional of the Year in 1994 and 2001.
Stewardship Round Table Member Bio
Aaron Paquette
As a lifelong Edmontonian and a parent raising his family in Ward 4, Councillor Paquette is committed to building strong and diverse communities in northeast Edmonton.
Prior to his election to Council, Aaron worked as an award-winning Indigenous artist and author. His work can be viewed in museums, schools, hospitals and LRT stations across our city. His novel, Lightfinder, is taught in schools and post-secondary institutions across Canada. He has also worked with local schools in Edmonton's north side to help create mural projects.
His passion for education also led him to work with Alberta Education, various school boards and teachers associations to help develop art curriculum and improve academic achievement. In 2012, he created an education conference to lay new ground for more effective approaches to creating healthy and respectful learning environments for students and teachers.
In his role as City Councillor for Ward 4, Aaron sits on Executive Committee, Utility Committee and the City Manager and City Auditor Performance Evaluation Committee. He has sponsored the Council Initiative on Food Security, and has also taken a leadership role working on the Child-Friendly Edmonton, EndPovertyEdmonton, Multiculturalism and Urban Isolation/Mental Health initiatives.
Stewardship Round Table Member Bio
Natalie Prytuluk
Dr. Natalie Prytuluk is the Co-Chair for the Edmonton Council for Early Learning and Care. Natalie is passionate about supporting Edmonton's children and families. She is recently retired from a 33 year career with Edmonton Public Schools, where she served as Director of Early Years in Inclusive Education, alongside many years in the field of early childhood education as a teacher, leader and researcher. Natalie was seconded to Alberta Education as Senior Manager with the Early Learning branch, and completed her doctorate research focused on inclusive practices in early childhood education. She was the recipient of the Alberta Excellence in Teaching award and the Alberta Teachers' Association Advocate for Young Children award. Natalie previously served as vice-chair n the Alberta Resource Centre for Quality Enhancement (ARCQE) board of directors, and is currently a sessional instructor at Concordia University of Edmonton.

Stewardship Round Table Member Bio
Aroon Sequeira
Aroon is a long-time Edmontonian, seasoned business professional, entrepreneur, and board director. His career included founding and growing one of Western Canada's largest independent middle market corporate finance advisory practices and prior to that the Edmonton managing partner of a Big 4 accounting firm.
His board involvement includes the Alberta Indigenous Opportunities Corp., Business Council of Alberta, and the New Buffalo Education Circle. He is also a member of the Edmonton Chapter Executive of the Institute of Corporate Directors and a member of the Board of Governors of The Citadel Theatre.
Aroon is a passionate Edmontonian and believes in giving back to the community.
Stewardship Round Table Member Bio
Keren Tang
Keren Tang was recently elected to Edmonton City Council for the southeast Ward Karhiio. She is a public health advocate, community organizer, city builder, and mom. Prior to being elected, Keren worked with local government on urban wellness, with the McConnell Foundation and partners across the country on building more participatory ecosystems, and with ethnocultural communities in civic engagement and health promotion. Having lived in several communities around the world, Keren has made her home in Edmonton with her husband and young daughter because it is a city where everyday Edmontonians have a voice in shaping its present and future.
Stewardship Round Table Member Bio
Selene Tash
Selene Tash is the Executive Director of Community Health Services.
Stewardship Round Table Member Bio
Allan Undheim
Allan in the current Vice President, CommunityBuilding and Investment at United Way of the Alberta Capital Region in Edmonton. Allan is responsible for the stewardship of investments, and also provides leadership to a number of collaborative initiatives addressing complex community issues. He has spent almost 30 years working in the social services sector in a variety of roles. From front-line service delivery through to strategic leadership, he has held positions at the local, regional, and national levels throughout his career.
United Way is keenly interested in working collaboratively with others to better understand the issues that face those most vulnerable in our region, as well as strategize together with others effective approaches that may have a significant impact on those issues. The Catalyst group has provided him with valuable insights and experiences in both areas. He continues to be inspired by community's problem-solving efforts and ingenuity, and has learned a great deal so far through his participation. He says that if we can collectively learn from the prototypes and bring a few of these great ideas to scale, we will have done something truly special as a group.
Stewardship Round Table Member Bio
Barhet Woldemariam
Co-Chair
Barhet Woldemariam (she/her), and her family come from Eritrea, but she has spent the greater part of her life on this side of the world. She came to Edmonton over 6 years ago and has deepened her commitment to engaging in community work that centers on the health and well-being of equity-deserving groups. She sits as a Board Member for the HIV Legal Network, co-chairs the CHABAC Network Steering Committee, and is a former Board Chair of the Alberta Association for Immigrant Serving Agencies. She has worked at HIV Edmonton as Director of Programs and Services and as Director of Partnerships & National Initiatives, and currently serves as Executive Director at the Center for Race and Culture. She brings an intersection of lived experiences to her role as co-chair of the EndPovertyEdmonton Stewardship Round Table.
Stewardship Round Table Member Bio
Rob Yager
Rob Yager is the President and CEO of United Way at of the Alberta Capital Region. Rob Yager has spent nearly 20 years dedicating his career to helping others in the community. A committed and passionate leader, Rob has held roles in organizations focused on healthcare, seniors support and social services. In the fall of 2018, Rob became the President and CEO of United Way of the Alberta Capital Region, bringing with him a sense of excitement and drive for the future of United Way. 
Rob is often heard sharing that: "This is one of the most compelling times to be a part of United Way and our movement. We have a bold focus on tackling local poverty, an incredibly strong network of partners dedicated to the cause, and truly authentic support from community leaders who care about changing lives. As well, we're in a time that will see our United Way focus on innovation more than it ever has in our 77 year history." 
Since 2004, Rob has held various executive leadership positions at United Way of the Alberta Capital Region, including Vice President Business Services, Senior Vice President Operations and Chief Operating Officer. During this time, Rob provided direction on United Way's Creating Pathways Out of Poverty mission, participated on the national United Way Movement Advisory Council, led pan-organizational projects and was the Executive Sponsor of the All in for Youth initiative. In addition to his new role as President and CEO, Rob serves on the EndPovertyEdmonton Stewardship Round Table. Before joining United Way, Rob held executive leadership positions with The Bethany Group and St. Mary's Hospital in Camrose, Alberta. As well, he has held several volunteer board positions, including Chair and President of the Salem Manor Society, Vice-Chair and Treasurer of the Greenfield Baptist Church, and Chair and President of the Camrose Handivan Society.